How to write Wedding Vows
Have you ever heard of the saying, "Don't be like me, be better than me"? Okay! Well, I am here to help you, not like me. Wedding vows are slightly daunting and overwhelming; you know you love your fiancé deeply, but now you have to find a way you know you love your fiancé deeply, but now you have to not write a 10-page paper when writing them. Does anybody else feel me? When I thought about writing my vows, I was so nervous and overwhelmed that I procrastinated (OHHH Procrastination). So when did I do them, you ask? Well, the morning of, of course.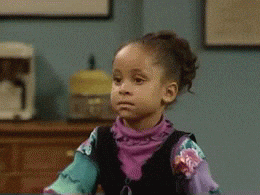 Yep! You read that right. I wrote my wedding vows the morning of, and BOY oh boy, did I regret it. I couldn't enjoy the morning with my girls at St. Louis Hilton because I was trying to reflect and write my vows off of 3 hours of sleep. NOT a good combination. I say all of that to say, please do better than me because you deserve to enjoy the morning of your special wedding day after all your hard work!
Below I have given you an outline to use as a template to make wedding vow writing slightly less overwhelming.
No. 1 Start with Why
No matter how long you want your vows to be, it's always an excellent idea to write what marriage means to you and why. Don't know? That's okay. Marriage is an adventure, and it's often unknown. Just speak from your heart.
No. 2 Look Back
Take an opportunity to look back on your relationship and share a sentimental memory. Your friends and family will love being able to witness a look into what makes you perfect together.
No. 3 Mention Qualities
Don't forget to mention the fantastic qualities that made you fall in love.
No. 4 Why Again
Take this time to explain why you love your partner. Love can be big or small. So don't be afraid to share the little or big reasons why you love your fiancé.
No. 5 Make your vow!
Now, we've gotten to the end and the best part. Here is where you will make your vow or promise to your fiancé. This is a pledge of your love that you intend to make last forever.
So, there it is, an outline example of how to write your vows! I want you to remember that there is no "right" way to write your vows. Ultimately, you want to speak from the heart, and whatever that looks like will be perfect for you and your spouse.
Want to download our Wedding Vow Workbook? Click here to access your downloadable pdf.
FOLLOW ME FOR MORE INSPIRATION!
March 16, 2022